AFFECTINGCHANGE
Empowering change-making organizations to create high-performance facilities since 2010.
Tap into our years of global experience, saving our clients millions annually and boosting their bottom line.
Join our clients and benefit from our expertise and the publicity you will gain from creating another one of our award-winning cutting-edge projects. 
We Work With Owners to Change Their Facilities Into Award-Winning High Performance Buildings
We all understand the conditions the earth is facing… Sustainable architecture seeks to renovate buildings with innovative design, renewable material and energy-efficient technology while reducing dependence on traditional energy sources. Green building refers to both a structure and the process applications which are environmentally responsible while being resource-efficient throughout a building's life-cycle.
AFFECTING CHANGE works with designers, builders and organizations to improve each step from planning to design, construction, operation, maintenance, and renovation. A building that is green is often referred to as being sustainable, or environmentally friendly. The materials used should ease a building's maintenance while reducing costs. These materials will aid in energy conservation and improve occupant health and productivity. 
AFFECTING CHANGE comes alongside our partners as we seek to improve facilities and meet five high performance metrics:
Environmentally Responsible
Environmentally responsible architecture was developed in the 1960's and driven by concerns about ecological and environmental matters and issues. Beginning a half century ago, individuals and groups began experimenting with buildings made of natural materials which are energy efficient, insulated and rely on solar- and wind-powered energy sources.
Efficiency
AFFECTINGCHANGE focuses on designing resource-efficient facilities to help support sustainable growth of the world's expanding urban landscape. Taking into consideration energy use and emissions for a building—or collection of buildings, we also determine how comfortable occupants will be, indoors and outdoors.
Resiliency
While AFFECTINGCHANGE can't give you advice regarding every possible unpredictable event, we will help to ensure that you buildings is able to weather severe weather event disruptions. While the word, "resiliency" is passed around a lot lately, especially among environmental designers, it threatens to displace "sustainability", which isn't the point. Your facility should bounce back. Your organization should bounce back. Your facility will have the ability to handle climate change, resource destruction and a host of growing challenges to humanity's wellbeing.
Healthy
AFFECTINGCHANGE believes to enhance human well-being, our designs need to move past merely optimizing single metrics like temperature and humidity. We incorporate more holistic approaches which receive their cues from health-supporting behaviors. Following revelations provided by scientists we follow healthy building guidelines to enable users not only have better health on an ongoing basis, but also nudge building users to a healthier lifestyle.
Social Impact
Buildings embrace an evolving and lasting effect on both their occupants and surrounding communities. To boost occupant productivity, facilitate social engagement and innovation, evidence-based design strategies can be easily implemented early on in the design process. These strategies will also boost your employee retention rate, talent attraction and profit.
While the population increases, spaces and structures work to continue to accommodate the needs of generations to come. The human condition is made as much of satisfying basic needs as desiring a better life. To solve that challenge, AFFECTING CHANGE offers designs and advice on working with local communities as they ensure created structures have the greatest impact.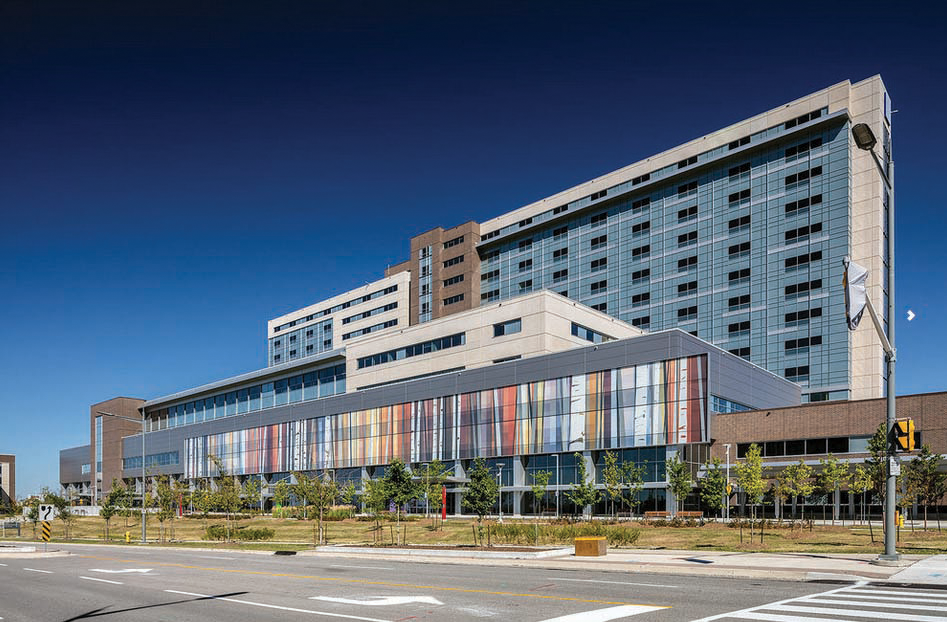 Highest Performing Hospital in North America
We worked closely with HOK Architects and wrote the performance standards for this new facility. The venue has now established a precedent for hospitals and government facilities across North America. Our design team made use of Energy Use Intensity (EUI) and produced a result 47% lower than the Energy Star Portfolio Manager threshold. Now, the building saves more than $3 million in utility costs and those savings are going to improved patient care.
Awards
Winner of two prestigious Canada Green Building Council awards:
● Greater Toronto Chapter's Innovation Award
● National Award for Excellence in Green Building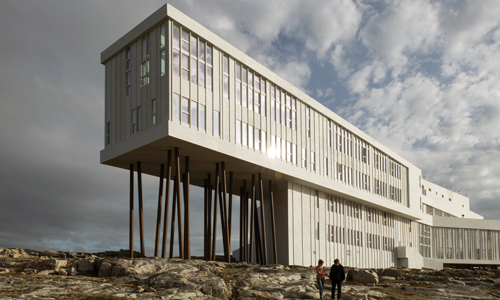 Sustainability Strategists for the Fogo Island Inn
The Fogo Island Inn is the crown jewel of the socio-economic transformation of the island community. This award-winning facility has attracted Gwyneth Paltrow, Rick Mercer and Justin Trudeau, Canada's Prime Minister.
With innovative rainwater harvesting, the inn now experiences water savings of 35% over baseline while still reaching five-star performance. Domestic (potable) hot water is preheated by the innovative heat recovery system from the commercial kitchen and solar hot water is used in the laundry. Biomass boilers make renewable energy available by using wood from a renewable woodlot while all products were selected for full scope, ecologically sound and social sustainability. Solar panels were installed to create local renewable energy and reduce the facilities environmental impact and create a sustainable community.
Awards
Winner of over 72 awards and numerous accolades, including:
● TripAdvisor Traveler's Choice Award, 2015-2017
● Travel + Leisure's 100 Best Hotels in the World, 2016
● Condé Nast Traveler Gold List, 2015 & 2016
● Mr & Mrs Smith Coolest Creative Hub, 2016
● Telegraph Travel's 50 Greatest Hotels in the World, 2016
● Andrew Harper Hideaway of the Year, 2015
● 5 Star Valuation by Canada Select
● Style With Soul by Tatler Magazine
● Greatest Innovation/Disruption Award by LE Miami
● Oprah's "Wow List"
Let's Work Together
Whether you are striving to rehabilitate your present structure or add new facilities for your growing organization, we can help create the high-level facility you crave and deserve.
What type of facility do you want to create?
Get your FREE copy of
"Build Beyond Code: strategies and benefits of high performance facility design"