Award-Winning High Performance Facilities
Established in 2009. Our mission is to leverage the built environment design process to restore our ecosystems.
We are high performance building advisors, with years of global experience—saving our clients millions of dollars on our 
projects.
Our projects are high-performance in every aspect: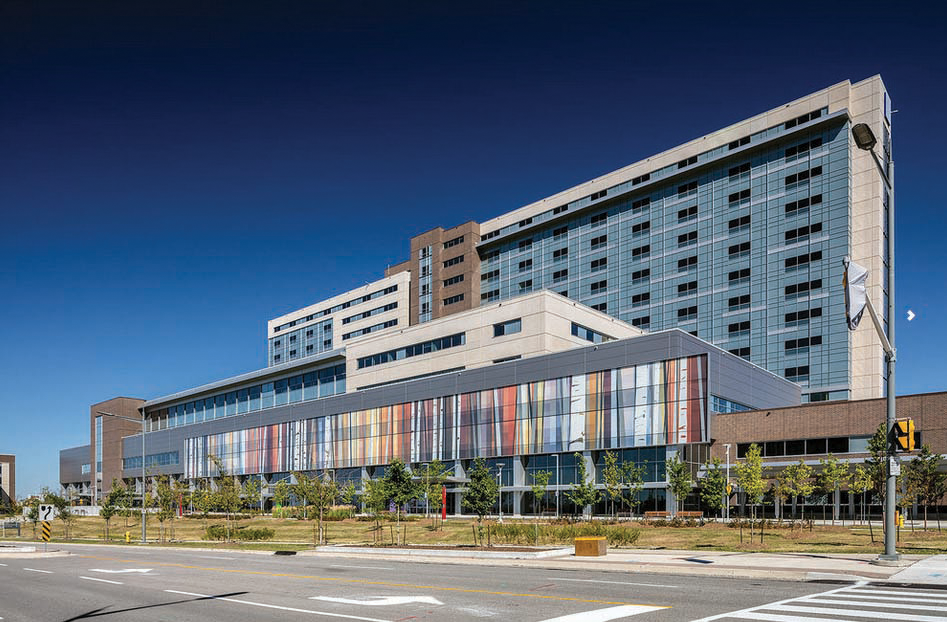 Highest Performing Hospital in North America
We advised HOK Architects by writing the sustainable designn performance standards for this facility. As a result, this facility has set a precedent for hospitals and other government facilities throughout the province and North America. It was our Energy Use Intensity (EUI) target of 348 ekWh/m²—which is 47% lower than the Energy Star Portfolio Manager target for Hospitals that pushed the performance of the design team and the contractors on this project. This building saves over $3 million in utility costs over a code-compliant hospital and those savings are being put towards patient care. 
Winner of the Greater Toronto Chapter of the Canada Green Building Council's Innovation Award. Winner of the Canada Green Building Council's 2018 Excellence in Green Building: New Construction Institutional Award which honours new construction projects that serve as examples of sustainable building.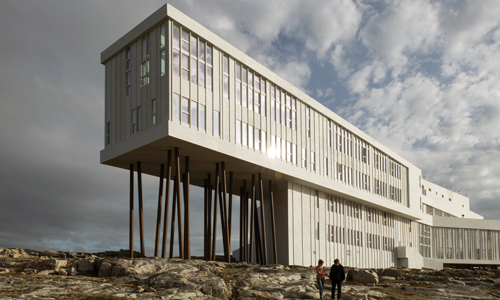 Sustainability Strategists for the Fogo Island Inn
This pivotal facility is not only a high-performing building, it is the pièce de résistence in the socio-economic transformation of this whole island community. As seen on CBC and other prime-time television broadcasters, this award-winning facility has already attracted visits from the likes of Gwenyth Paltrow, Rick Mercer and the Prime Minister of Canada. This building has innovative rainwater harvesting for 35% water savings over a baseline while achieving exemplary five-star performance in the guest rooms. Heat recovery from the commercial kitchen is used to preheat the domestic hot water. Solar hot water is used to do the laundry. Biomass boilers provide renewable energy for heating using wood that is from a sustainably-managed local woodlot. Products were selected for full scope environmental-social sustainability not just to achieve Credits. Instead of pursuing a green building certification that would not have considered the full socioeconomic impact for creating a sustainable community, solar panels were purchased and installed to create local renewable energy production.
Winner of: Global Vision Award: Culture by Travel + Leisure; 5 Star Rating by Canada Select; Best Newcomer by Mr. and Mrs. Smith; Style With Soul by Tatler Magazine; National Cultural Tourism Award by the Canada Tourism Commission; Travel + Leisure's "IT List"; Outside Magazine's Travel Awards; Greatest Innovation/Disruption Award by LE Miami; and even on Oprah's "Wow List". 
What type of facility do you want to create?
Get your FREE copy of
"Build Beyond Code: strategies and benefits of high performance facility design"